Experience Art, Culture & Community
Do you have beautiful artwork that you wish to display to the public, need professional framing to showcase pieces, or just want to celebrate the lively local arts scene? Elizabethan Gallery is a family-run, full-service Baton Rouge art gallery and framing shop where you can browse masterful artistry from local talent and receive personalized precision framing for your pieces.
Our Baton Rouge art gallery is a hub of creative energy where we display original art from gifted local artists and offer custom framing solutions that enhance and protect your treasured art. We invite you to browse the beautiful artwork on display or shop for the perfect frame. Contact our Baton Rouge art gallery and frame shop to learn more about the artists currently in our gallery or the types of frames we have in stock.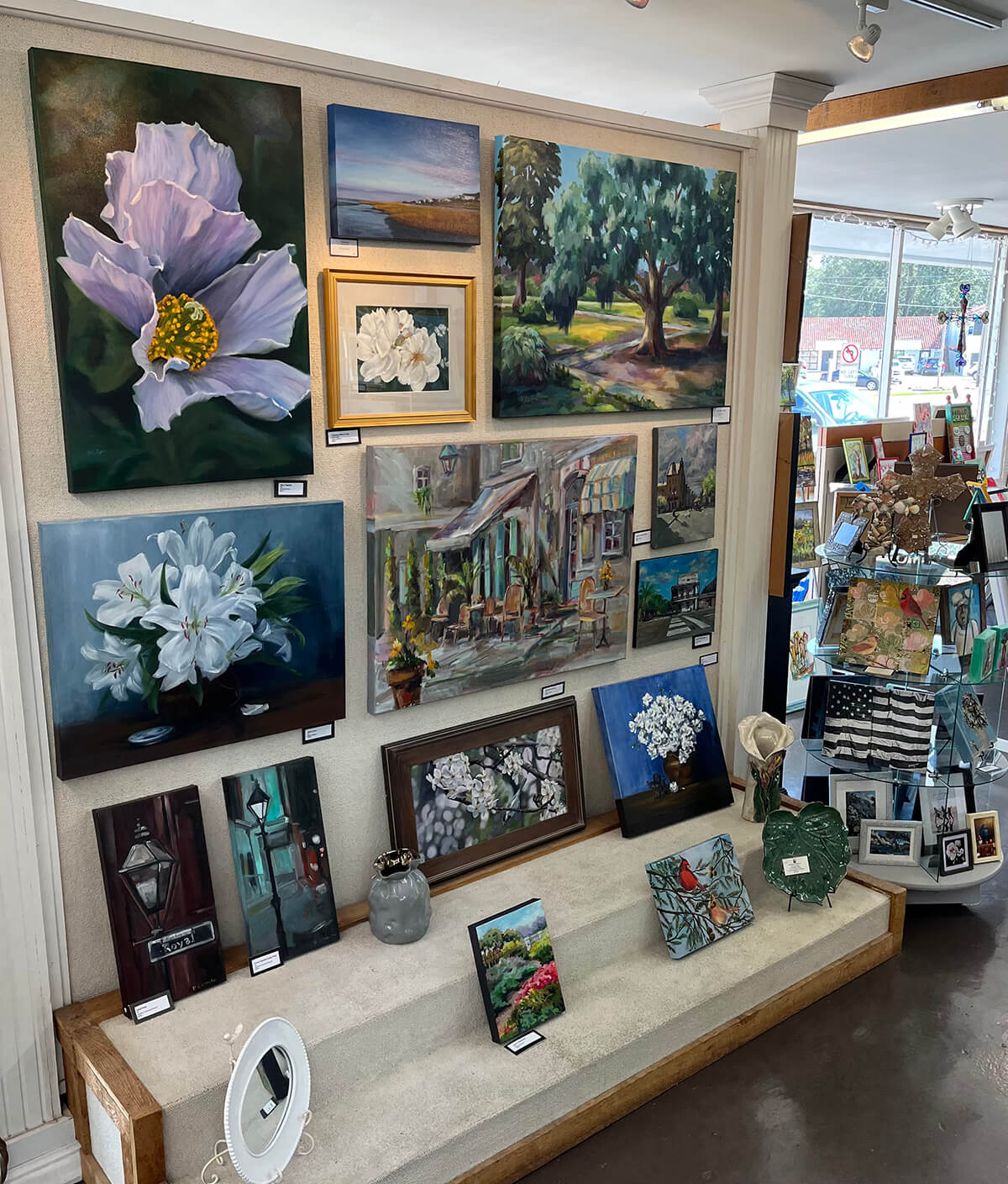 Follow us on Facebook to see what we are up to. We love you, Baton Rouge!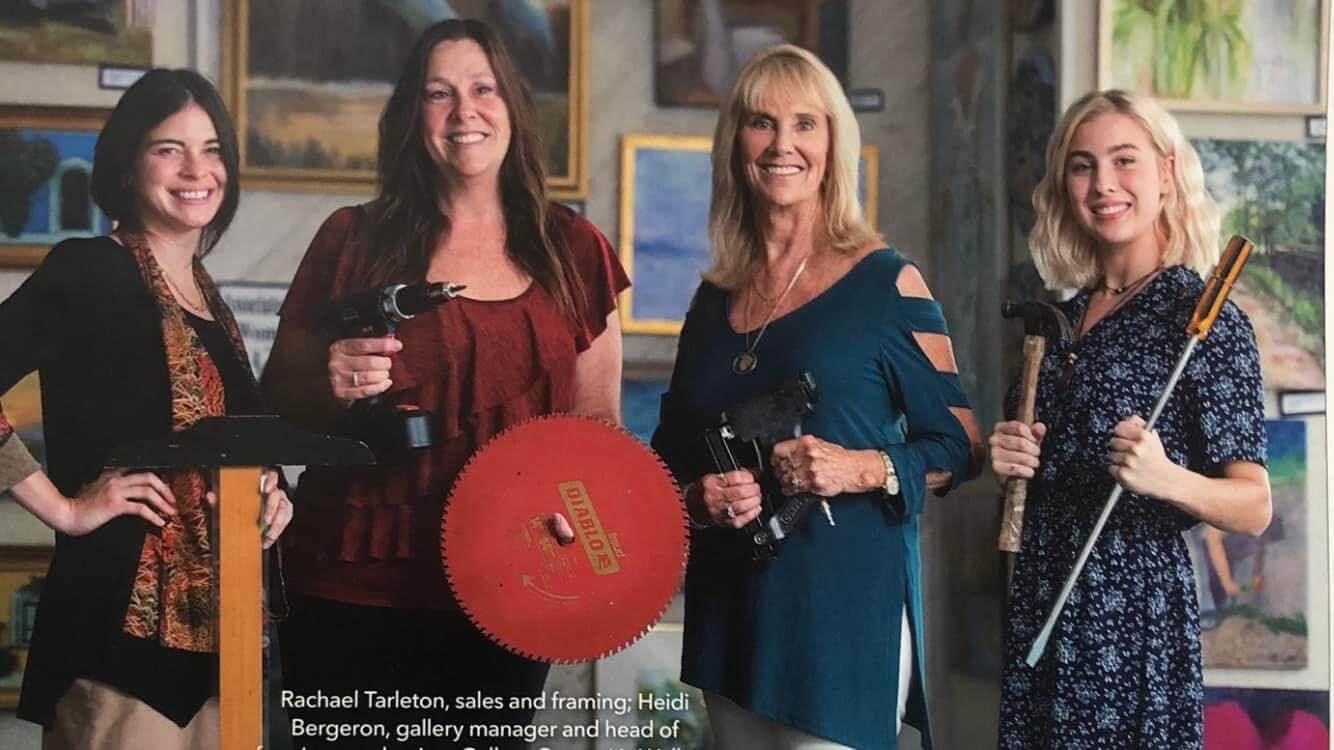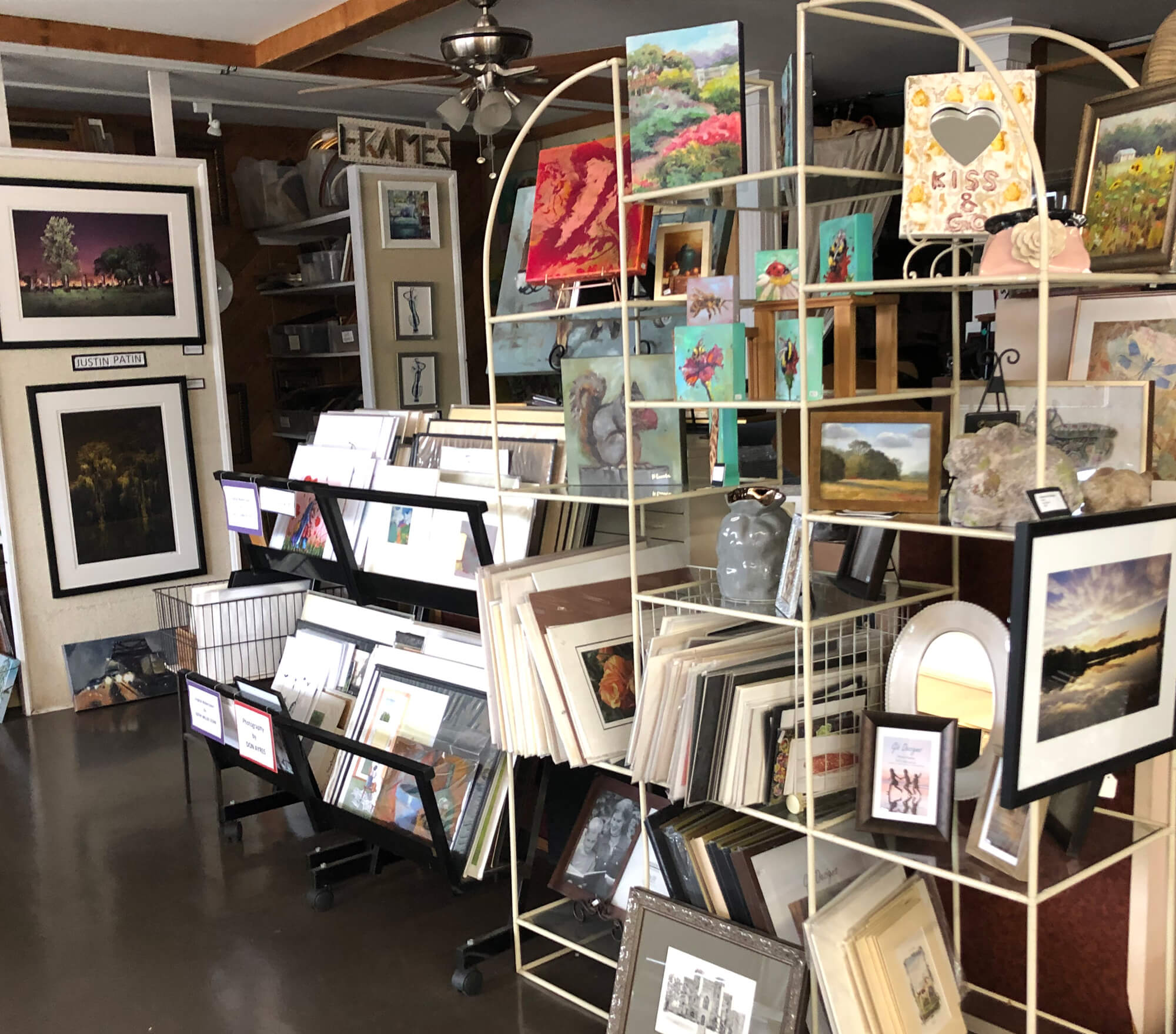 Why Choose Our Baton Rouge Art Gallery to Host Your Work
While we are a Baton Rouge art gallery, we're not just about providing a platform for art – we're about living, breathing, and sharing it with the community. We pride ourselves as a space where creative spirits converge, talent is nurtured, connections are made with like-minded individuals and potential buyers, and where Baton Rouge's art scene can find a home. Choose a Baton Rouge art gallery that creates vibrant spaces where artists and art lovers can meet, discuss, and appreciate the richness of our creative community to display your unique work.
Why Choose Our Baton Rouge Art Gallery to Find Gorgeous Pieces
Every piece at Elizabethan Gallery is steeped in local culture and craftsmanship. By choosing your art at our Baton Rouge art gallery, you acquire a beautiful addition to your home, office, or any other space, and you also support local artists and contribute to the city's cultural wealth. It's not just about finding art; it's about finding a piece of Baton Rouge's soul in each brushstroke, texture, and color palette. Explore the current artists we are hosting at our Baton Rogue art gallery, then stop by to find your next piece.
Custom Frames for Your Needs at Our Art Gallery in Baton Rouge
Our Baton Rouge art gallery offers readymade frames in various sizes, styles, and shapes, and framing services personalized as the artwork it's designed to enhance. We walk you through the selection process, ensuring every element – from the matting to the glass – complements your artwork and décor. We offer:
Stop by our Baton Rouge art gallery, offering custom framing options and services to heighten your gorgeous pieces. Learn more about our framing services.
Visit Our Baton Rouge Art Gallery for a Transformative & Enriching Experience
Whether you want to explore local art, showcase your creativity, or seek our superior framing solutions, Elizabethan Gallery is here for you. Our Baton Rouge art gallery and frame shop represents a fusion of art, community, and preservation. We invite you to visit our gallery today and discover art, experience culture, and let your creative spirit soar with us – contact 225-924-6437.