About Elizabethan Gallery
Our mission is to carry local, affordable, original art and provide affordable framing.
Elizabethan Gallery is a family-run, full-service art gallery and custom framing store. Owner Liz Walker entered the art and framing business in 1977, and her impeccable taste and creative personalized service has ensured her success ever since. Located at 680 Jefferson Highway since 1988, the Elizabethan Gallery is a must-see for art-lovers in the Baton Rouge area.
One-day framing, even during the busy Christmas season, has for many years set the Elizabethan Gallery apart from other frame shops. The only local store that provides custom picture framing orders right up to Christmas Eve, the Gallery builds its frames from the thousands of feet of wood and metal moulding it keeps in-stock.
Creative matte cutting, as well as circular and oval frames and matte openings are but a few of the expert services available. The Gallery also provides the detailed craftsmanship required for restoration of antique frames, photos, and artwork. After restoration, the gallery reassembles your art in a framing package that will preserve it for years to come.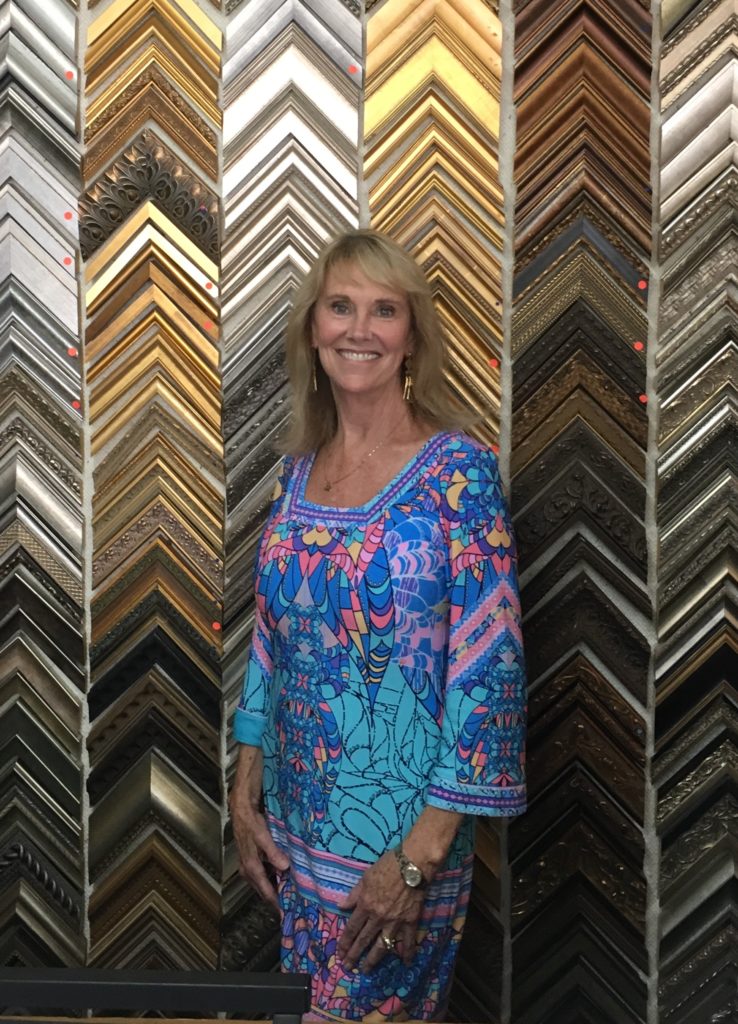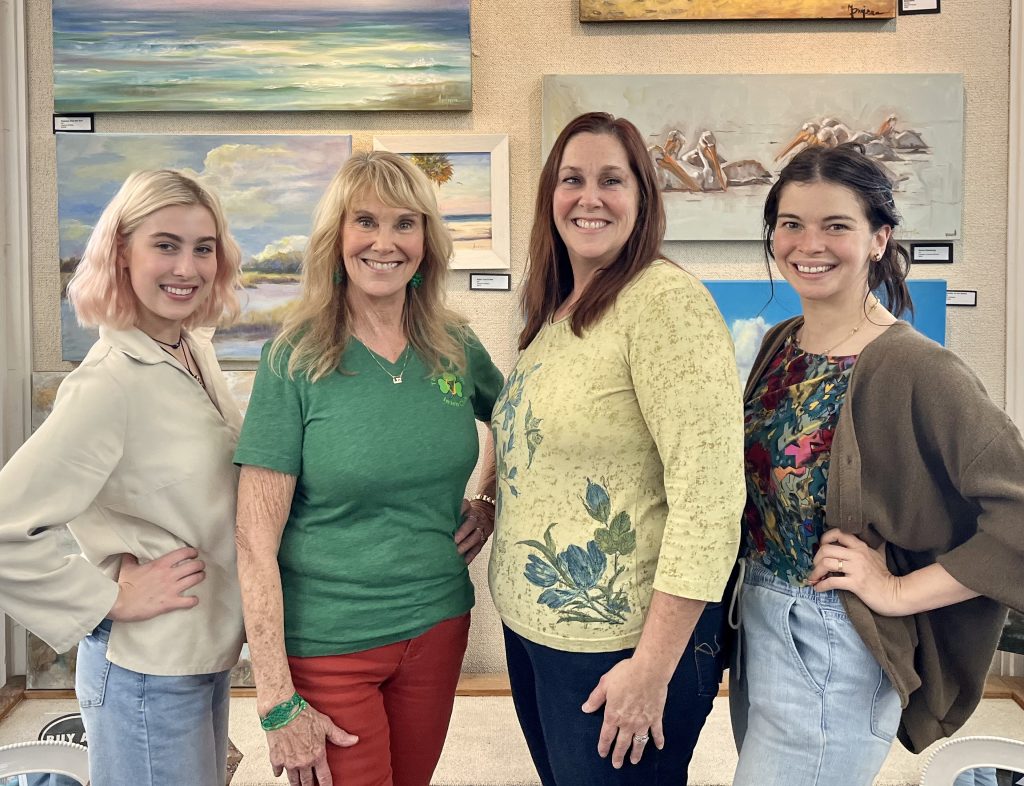 EG Staff: Chloe Eick, Liz Walker, Heidi Bergeron, Rachael Tarleton
Our free consultation service, with your business, is a great idea for small business firms or individuals who do not feel the need, nor want the expense, of a professional decorator (ask for details). We can pick up and deliver artwork to you. The Gallery's hours are from 10:30 a.m. until 5:30 p.m. Monday through Friday, and 10:30 a.m. until 4 p.m. on Saturday.
Always a friendly place to visit, Elizabethan Gallery invites you to browse the beautiful artwork on display at 680 Jefferson Highway. Reach us by phone at 225.924.6437. We are located in the Mid City Art and Design Cultural District, and our original works of art enjoy a tax-free status from the City Parish sales tax and only have a 4.45% sales tax for Louisiana's State tax.
If you don't already own a piece of local artwork, you are sure to find something you like amid the store's large stock of limited-edition prints, lithographs, graphic posters, etchings, serigraphs, antique prints, and of course, beautiful originals.